Artists
NATURA DÈI TEATRI #24
Performing Arts Festival
Lenz Fondazione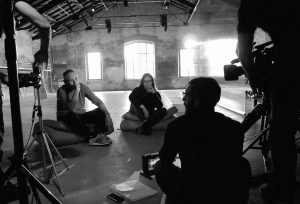 Büchner, Hölderlin, Lenz, Kleist, Rilke, Dostoevskij, Majakovskij, Shakespeare, Goethe, Grimm, Andersen, Calderón de la Barca, Genet, Lorca, Bacchini, Ovid, Virgil, Manzoni, D'Annunzio, Ariosto, Dante, Aeschylus, Verdi, Euripides, Aeschylus: these authors have marked, since 1985, Lenz's monographic and multi-year projects.
The recent productions of contemporary creative performance are the result of an in-depth artistic resarch into visual, filmic, spatial, dramathurgical and auditory arts. In a convergent aesthetic between interpretative loyalty to the script, visual radicality in filmic creation and originality in conceptual extremism with artistic installations, Lenz's work rewrites the philosophical tensions and aesthetic unease of the contemporary into a visionary language.
Francesco Pititto is in charge of the translation, dramathurgical reformation, and treatment of images of Lenz's productions, which he directs together with Maria Federica Maestri. Scenery and costumes are created by Maria Federica Maestri, who has been noted by critics for her work on the "dramathurgy of matter" and for the system of visual signs that constitute her personal "design-acted". Andrea Azzali, who creates original musici s an experimental composer who focuses on electronics, he's also a resident artist at Lenz Theatre and teacher of sound design. Lenz expresses forms of art that are recognized as some of the most original and rigorous in Italian and European theatrical research.
Lenz's works are characterized by an unstoppable inquiry into contemporary language. In the first phase of its artistic path, Lenz has reworked the greats and classics, recapturing their poetic impulses into contemporary visions.
In recent times, the heart of poetry is a visual and malleable research: theatrical action is wedged between visual writing and the flexible creation of space, which aims to become an autonomous artistic installation. The performative action is enhanced by the exceptional nature of the actors, artistic reagents to the creative text.
The Foundation is headquartered at Lenz Theatre, an originally industrial space of about 1000 square meters, situated in the historic suburbs of Parma. It has been completely refurbished and remade into a productive contemporary headquarters – complete with two halls, offices, dressing rooms, a laboratory, and storage.
Lenz has been curating the International Festival for contemporary creation Natura Dèi Teatri since 1996. An articulate project named Pratiche di Teatro characterizes Lenz in the field of visual and theatrical formation.Pratiche di Teatro Sociale, on the other hand, is about the methods of theatrical, visual, and musical sensibilization, and foresees the creation of integrative workshops made to help those with intellectual or mental disabilities. There are also the workshops and activities geared towards schools and universities.
After the Municipality of Parma and the University of Parma joined Lenz Foundation as contributing members, the acquisition of Lenz Theater by the Municipality of Parma in 2017 is a definite institutional recognition of the public and inclusive function of Lenz Foundation's artistic and coaching activities.
In The Nursery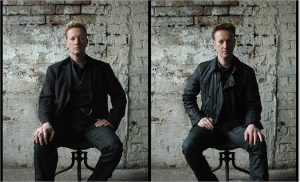 The group was formed in 1981 in Sheffield composed by the Klive and Nigel Humberstone brothers with the addition of guitarist Anthony Bennett. At the beginning their style was influenced by Joy Division and they were listed among the groups of English industrial music. After the first EPs published for Sweatbox, in the first album Twins of 1986 the group superimposed theatrical atmospheres on industrial musical bases. Later the multilingual singer lores Marguerite C and drummer Q joined the group, contributing to making the sound less rough by contributing to the creation of the 1987 Stormhorse album, the soundtrack of an imaginary film that became a reference point for subsequent recordings. In the subsequent Köda of 1988 the transition to a classical instrumentation was completed and where sounds produced by a sequencer were used. The Sense and Duality albums were intermediate steps that pushed the group to the production of soundtracks, realized in 1993 with the one for the film An Ambush of Ghosts. Their fame grew and their music was used in successful films such as Interview with the Vampire and The Man of the Rain.
In 1994 they released Anatomy of a Poet, concept album on the figure of poet Colin Wilson, where they recite some poems by the English author. Deco (1996) concept album dedicated to Art deco and the experimental Lingua (1997) followed, where they use languages ​​from many parts of the world.
In 1996 they inaugurated the series Optical Music Series, published for their own label (ITN Corporation), with the publication of the soundtrack of the silent film The Cabinet of Dr. Caligari. So far, 7 soundtracks of silent films have been published.
In the last album Blind Sound of 2011, darker than the previous ones, they introduce parts with real percussions.
With the pseudonym of Les Jumeaux they have released some dance music records.
Lillevan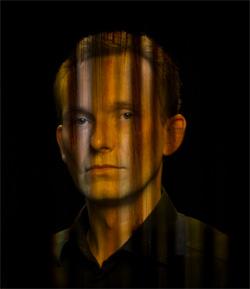 Lillevan is a Berlin-based electronic composer and video artist, co-founder of the audiovisual group Rechenzentrum (1997-2008), which played a pioneering role in bringing together music and moving images. The group's performances and Lillevan's collaborations with some of the most important musicians of electronic music (Fennesz, Vladislav Delay to name but a few) have been acclaimed by audiences and critics from all over the world, from Brazil to Siberia, from Canada to Korea, from Cuba to Belgrade and Detroit for their ability to bring image, music and animation to new and unprecedented levels of experimentation. In parallel with working with the Rechenzentrum, Lillevan has collaborated with many artists of different genres, from opera to installations, from minimalist electronics to dance and classical music. He has created performances and exhibitions all over the world by participating in major international festivals. After studying film, writing and staging several films in the 1980s and early 1990s, he gradually abandoned this discipline, disappointed by the limited possibilities of experimenting with film language. New impulses, together with the accessibility of new technologies, bring him back into the world of moving images, with a new perspective and motivation: he researches moving images, which he considers disappeared in cinema, in world art and in popular culture. Lillevan recontextualizes and combines images and fragments of already existing films. Interferences and interrupted images constitute a central dramaturgical element in creation and performance. The images produce music, and push the viewer into a psycho-visual composition. For Lillevan the creative process starts with a research modeled on that of Jean-Luc Godard for the relationship between images, intensity and consistency. Lillevan sees his work as a multi-layer process that gives each viewer the chance to focus on different details of the performance. Human perception remains the final interactive element of live video composition, while images return to their original ambiguity, moving away from the imperative nature of traditional editing. Lillevan has made, among others, the DVDs Silence, Director's Cut (with Mille Plateaux), Emperor Remixed Beethoven's 5th Piano Concert (commissioned by the Goethe Institut of Tokyo), IBM (realized with Rechenzentrum), Bioskop installations, multiple projection which explore the conventions of the first cinema (1900-1917), Sound X Vision. He supervised the artistic direction of Expo2000 Video-Robot installation. He has collaborated, among others, with Tetsuo Furudate (in Berlin and Tokyo), Ueli Wiget of the Ensemble Modern, Christian Fennesz (in Berlin, Hong Kong and Canada), Vladislav Delay, Christine Hill. Within Natura Dèi Teatri 2009, he presented, for the first time, the sound-visual performance Fixation Fields, created ad hoc for the Festival, collaborating again with Lenz in 2011 in composing the music for the Aeneis project. # 1 The boar race. The last presence of the artist in Parma dates back to 2016, once again a guest of the Festival Natura Dèi Teatri.
Aristide Rontini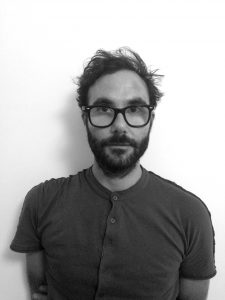 In 2010 he graduated at Rotterdam Dance  Academy. He danced for Conny Janssen Danst, Micheal Schumacher, Georgh Reischl, Candoco Dance Company, Alessandro Carboni, Simona Bertozzi, Balletto Civile, Angelica Liddell, Carl Olof Berg, Alessandro Schiattarella and Vahan Badalyan. He created "It moves me", "Giovane Notturno" and "Alexis". In 2016 and 2018 he was selected for the "Vetrina della Giovane Danza d'autore". In 2016 he completed his studies in community dance practices at Mousikè-Centro di ricerca in danza educativa e di comunità (Bologna- It). He realized the community dance projects "Dancing like Yves" and "Ai margini del cuore". He was involved as a dancer in the European Project on inclusive dance "Moving beyond inclusion" and "Impart".

Hidden Parts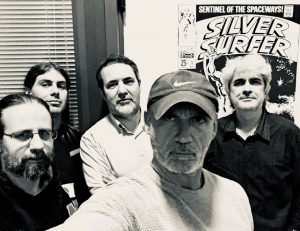 Hidden Parts is an italian band formed in 2008 in Parma risen from the ashes of Parts, an industrial rock ensemble active from 1992 to 2001. The band has developed an original technique based on the interaction between drums and bass. Music ranges on the border of different genres, while always maintaining a strong rock influence.
The training originates from the experiences of musicians who in the past played in bands like TAC, Parts, Monophon, Psy-Phon, Pale TV, realities that have made experimentation, in the field of rock, their main goal.
Teatro Akropolis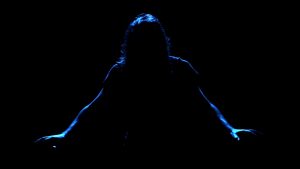 Teatro Akropolis company, founded in 2001 and directed by Clemente Tafuri and David Beronio, conducts a research on the preletterary origins of theater, setting the role of the chorus to its original function and intending theater as an expression of unrepresentable wisdom, an art that makes a direct confrontation with the myth and its metamorphic essence. The Trilogy on Friedrich Nietzsche (2013), Death of Zarathustra (2016) and Pragma. A study on the myth of Demeter (2018) are the outcomes on the scene of this investigation, accompanied by studies and publications on the same topics. The research activity has been the subject of various degree theses. The shows are hosted in spaces and theaters throughout Italy and abroad.
In Genoa the company manages Teatro Akropolis, a place designed to welcome and promote research in performing arts, through the organization of festivals, creative residencies, workshops and various cultural activities. In 2017 the editorial activity of Teatro Akropolis, realized with the AkropolisLibri brand, received the Ubu Prize in the "special projects" category.
Filippo Michelangelo Ceredi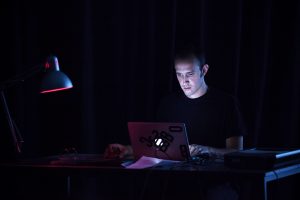 Filippo Michelangelo Ceredi was born in Locarno in 1982. He grew up and studied in Milan, where he graduated in philosophy with a thesis on "Function of passions and violence in Greek tragedy". He works as assistant director of Marco Bechis in the film Il sorriso del capo (2011), in collaboration with Istituto Luce, and in the web series Il noise della memoria (2014). Assists Iacopo Patierno in the realization of the web series for the Italian-Mozambican project Il teatro fa bene (2016) and directs videomaker works. From 2012 he began a theatrical training following the laboratories of the Teatro delle Moire and working as a technician for theater projects. In 2016 he debuted at Danae Festival with Between Me and P., presented later at Santarcangelo Festival 2017, Short Theater 2018, Parallèle Festival and Festival delle Colline Torinesi 2019. In June 2016 he made the performance Psalming for Edmund de Waal's Exile Library at the Veneto University of Venice.
Marcello Sambati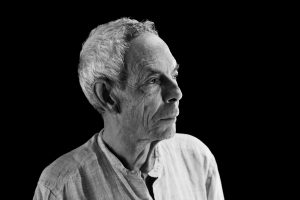 Marcello Sambati is a poet, director and playwright. Founder of real and utopic theatrical places, leading figure of Italian experimental and fringe theatre scene of the last 30 years. In 1980 he founded the theatrical company Dark Camera and the Furio Camillo theatre in Rome. He worked with national and international artists. He published and staged theatrical texts and poetic sylloges among which Eros, Liebe (Dark Camera 1991), Carta dei respiri e Tavolette Apule (I Quaderni del Battello Ebbro 1996 e 1998), Prometheu e L'Opera delle farfalle (Flore & Faune 1998 e 2000), Natura Requiem e Tenebre (La Camera Verde 2009 e 2010). Esitazioni (Empiria 2016). Apparire, Essere (Spazio Oscena 2017) Del 2018 Margine, Meraviglia: la scena corporea di Marcello Sambati (Editoria & Spettacolo).
Boris Kadin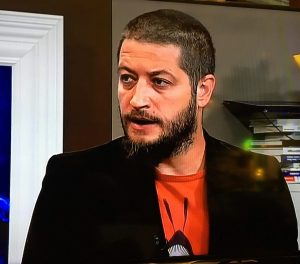 Boris Kadin (°1980, Croatia) versatile and internationally very active performance artist. In his independent projects he often radicalizes the performance artist's position. Kadin makes performances, media art and films. By studying sign processes, signification and communication, Kadin makes work that generates diverse meanings. Associations and meanings collide. Space becomes time and language becomes image. Boris is a philosopher, free human being, activist and artist. And father. He performed on many international festivals and venues in Marseilles, New York, Athens, Barcelona, Ljubljana, Beograd, Prague, Parma, Dusseldorf, etc… Member of HDLU (Croatian visual art ass.), Via Negativa (Ljubljana, Slovenia), Vasistas ( Athens/Marseille based company) and Happy Gorilla Dance Company from Bergen, Norway.
Jan Voxel Digital Art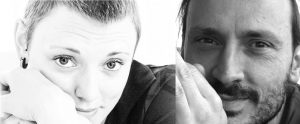 Jan Voxel Digital Art is a newly formed collective, composed of the director, performer and digital artist Cinzia Pietribiasi and the physicist and software developer Lorenzo Belardinelli.
Cinzia Pietribiasi Born in 1979, digital artist and performer, trainer and expert in empowerment & wellbeing, through the languages ​​of the body and multimedia, in contexts of mental distress and in the school environment. She is currently enrolled in the two-year specialist course in New Technologies of the Art, addressing interactive and performing arts at the Academy of Fine Arts of Brera (Milan). She is interested in new technologies applied to the analysis and capture of movement in the area of ​​artists and installation, human-machine interaction, digital performance, the creation of immersive and "sensitive" environments through virtual and augmented reality works.
Lorenzo Belardinelli Born in 1969, theoretical physicist and computer scientist, he has over 20 years of experience in the field of software development using different technologies and for different purposes (numerical simulations in physics, commercial software for companies, data presentation, generative art). For ten years he was artistic director of a civil theater festival. He is currently a member of the jury of the "Resistance Theater Festival" – Cervi Museum.
Tim Spooner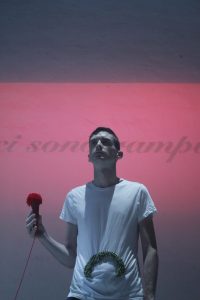 Tim Spooner works in performance, collage, painting and sculpture. His work uses materials and objects in ways that reveal unexpected properties, aiming to open up perspectives beyond the human scale. Fundamentally interested in unpredictability, his work is an exercise in balancing control with a lack of it in the handling of the materials he is working with. Since 2010, Tim has created a series of increasingly complex live works centred around the revelation of "life" in material.
Recent projects include The Voice of Nature, an interconnected system of fragile sculptures; The Assembly of Animals, made for young audiences and concerned with the abstraction of an animal form; and The Telescope, which uses a microscope camera to reveal a universe of miniature objects manipulated using magnets, electricity and chemical reactions. Alongside, and in relation to these projects, he has produced a continuous stream of paintings and collages.
Tim's work has been presented extensively in the UK, Europe and Asia including Battersea Arts Centre, Cambridge Junction, Mayfest Bristol, MAC Belfast and DCA Dundee (for Hayward Touring), Whitstable Biennale, Terni Festival (Italy), TJP Strasbourg (France), Actoral Festival Marseille (France), Internationales Figurentheater Festival Erlangen (Germany), Stuk Leuven (Belgium), Teatro Maria Matos (Portugal), Culture Station Seoul (South Korea), Pesta Boneka Festival (Indonesia) and Macau Arts Festival (China).