NATURE OF THEATRES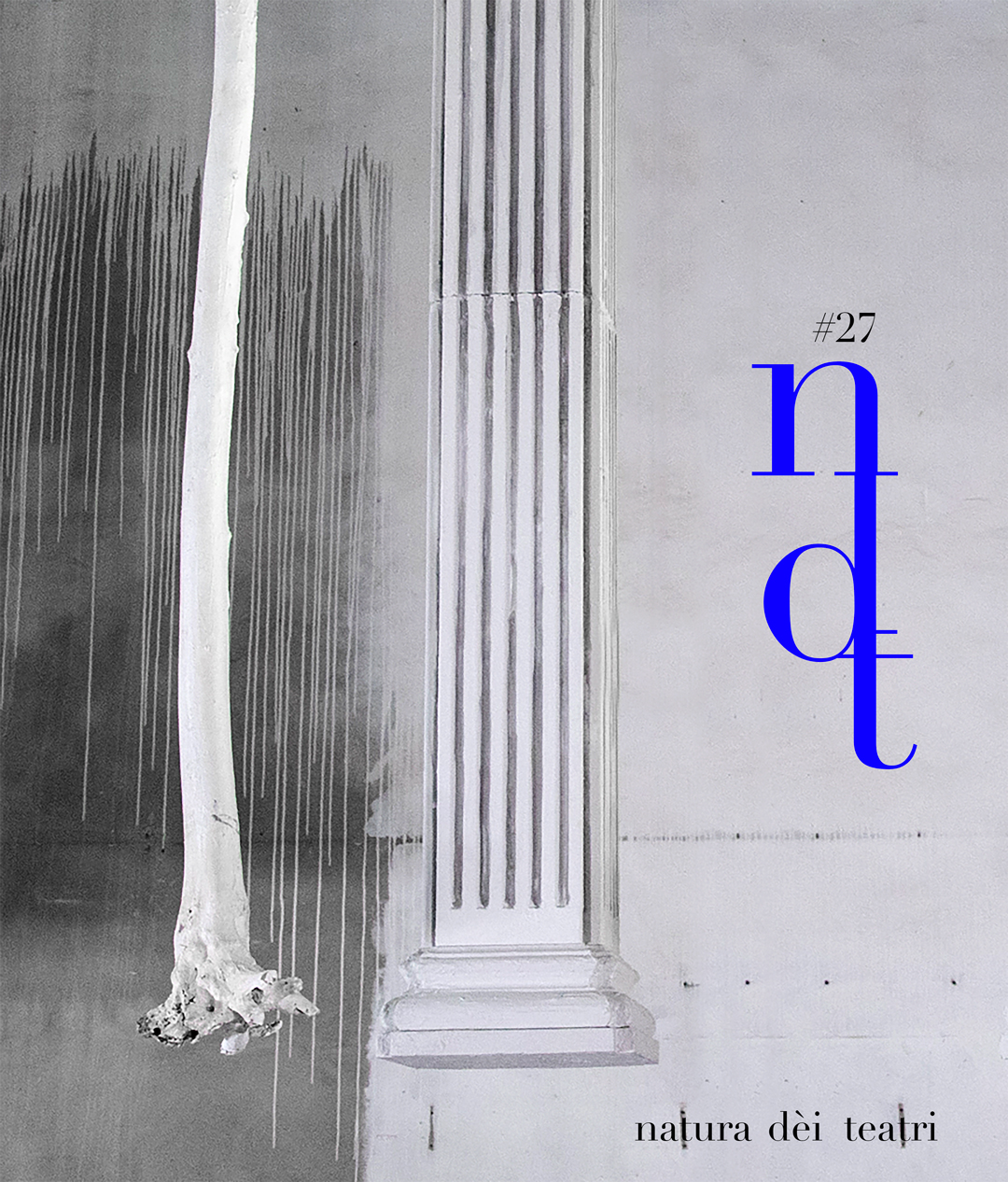 Performance, videoinstallazioni, incontri e approfondimenti sul teatro d'arte contemporanea e sulle nuove utopie nella ventisettesima edizione del Festival Natura Dèi Teatri, diretto a Parma da Maria Federica Maestri e Francesco Pititto e che si aprirà con il re-wilding poetico HAIKU, con Sandra Soncini a Casa Lipu e alla Galleria delle Fontane. Per il Festival ND'T 2023 Lenz debutta con due nuove creazioni dedicate a Manzoni a 150 anni dalla morte: Ia videoinstallazione I PROMESSI SPOSI con live set di Andrea Azzali e la performance CRINE interpretata da Carlotta Spaggiari con live music di Roberto Bonati, entrambe alla Galleria San Ludovico. In scena al Museo di Storia Naturale Muna Mussie con FÒRO FÓRO, ottava azione del progetto BESTIARIO/Femminile Animale e Monica Barone conduce una residenza artistica in Inghilterra per OPEN DIALOGO. Numerose le collaborazioni attivate per il Festival tra Lenz e altre rilevanti espressioni culturali attive sul territorio.
---

Nel triennio 2022_2024 dodici artist* sono stat* invitat* a coprodurre con gli artist* di Lenz 12 percorsi che indagheranno i temi dei ruoli di genere, anti-speciesism, ecofeminism, superamento dei dualismi attraverso progetti articolati in residenze, produzioni, laboratori, seminari e presentazione di spettacoli.
In un periodo storico nel quale la definizione assume un'importanza rilevante e il significante è fondamentale per assicurare al significato garanzia di esistenza, visibilità e rappresentazione, Lenz si pone l'obiettivo di assicurare spazi di rappresentazione alle donne attive in ambito culturale, finalizzati alla condivisione delle parole e delle pratiche necessarie al proprio progetto di generazione di mondi nuovi.
Lenz diventerà sempre più uno spazio fisico e intellettuale volto a dar forma ad apparenti utopie descritte da termini quali sostenibilità, equity, accessibility, feminism, transfemminismo, interculture vs cultural appropriation, gender medicine, intersectionality, activism, regeneration; apparent utopias characterized by a goodness of action that is making reality of the imaginary concrete in places (physical, social, virtual) of community.