PUBLIC HABITAT 2014
Lenz Theatre
Performing + Visual Arts
Direzione Artistica | Maria Federica Maestri and Francesco Pititto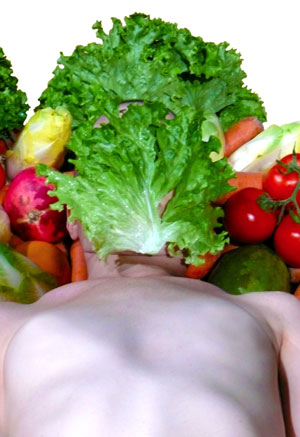 Lenz Rifrazioni inaugura la stagione 2014 presentando il progetto Lenz Habitat Pubblico 014 con una pluralità di proposte performative eculturali, aprendo alla fruizione pubblica gli spazi post industriali di Lenz Teatro in via Pasubio, sede storica della formazione artistica, in un ex quartiere periferico e popolare della città, oggetto di intensi interventi di riqualificazione urbanistica nel corso degli ultimi anni. Qui le tracce di un passato industriale tramontato, di cui sopravvivono solo isolate sezioni che hanno acquisito ormai valore archeologico, convivono con innovative sperimentazioni architettoniche contemporanee, disegnando un paesaggio urbano ed uno spazio pubblico dal profilo moderno ed europeo.
A partire dal 25 April, anniversario della Liberazione, riprende l'attività performativa di Lenz Rifrazioni con "Exilium_La grande cicatrice" (25, 26, 27 April), riflessione di matrice altamente poetica sull'Olocausto, che innagugura il progetto Lenz Habitat Pubblico 014. Il secondo appuntamento della stagione è la ripresa della performance installativa "I Promessi Sposi", dal 13 al 23 maggio, interpretata dagli attori "sensibili" protagonisti del percorso di ricerca di Lenz Rifrazioni, ed accolta da un grande successo di pubblico e critca a novembre 2013.
Tra settembre e ottobre si snoda infine il progetto performativo site-specific Lenz e la Classicità, che indaga il rapporto tra il linguaggio artistico contemporaneo e la tradizione teatrale e culturale occidentale, mediante l'allestimento di alcune delle più significative produzioni di Lenz Rifrazioni, quali Hamlet Solo e Pentesilea, e della recente riscrittura dannunziana de La Gloria (2013) nelle sale del Palazzo Ducale di Parma.
PUBLIC HABITAT
2014
April | July
RESISTENZA
EXILE_LA GRANDE CICATRICE
LENZ TEATR0
25 – 27 aprile h 21
OPENING
MANZONI
I PROMESSI SPOSI
LENZ THEATRE
13–14|16–18|21–23 maggio h 21
PENTESILEA + ADELCHI_ERMENGARDA ORATORIO
LENZ THEATRE
3 – 5 luglio h 21
LENZ E LA CLASSICITÀ
PALAZZO DUCALE DI PARMA
September | October

WORKS
THE GLORY di Gabriele d'Annunzio
18 – 20 settembre h 21
HAMLET SOLO from Hamlet by William Shakespeare
25 – 27 settembre h 21
PENTESILEA di Heinrich Von Kleist
2 – 4 ottobre h 21
VISUAL | INSTALLATIONS
CICLO AENEIS by Francesco Pititto
AENEIS IN ITALY by Francesco Pititto
THE ISLAND OF DOGS by Francesco Pititto
IO | DAPHNE by Francesco Pititto
DIDO by Francesco Pititto
Calendario repliche "Exilium_La grande cicatrice"
Lenz Theatre, Parma, Friday 25 aprile h 21.00
Saturday 26 aprile h 21.00
Domenica 27 aprile h 21.00
Calendario repliche "I Promessi Sposi"
Lenz Theatre, Parma, 13, 14, 16, 17, 18, 21, 22, 23 maggio h 21.00
Biglietti: intero Euro € 10, ridotto € 8,00 (over 60, studenti universitari, under 30, possessori "Carta Doc", dipendenti AUSL con prenotazione obbligatoria e fino ad un massimo di 5 ingressi ridotti a replica).
Info and reservations | Lenz Theatre, Via Pasubio, 3/e, Parma
T. + 39.0521.270141 | info@lenzrifrazioni.it | www.lenzrifrazioni.it
BIGLIETTI
intero € 10
ridotto € 8 – over 60, studenti universitari, under 30 ,possessori "CartaDoc", dipendenti AUSL con prenotazione obbligatoria fino ad un massimo Of 5 ingressi ridotti a replica.
INFO E PRENOTAZIONI
T.+39.0521.270141 | info@lenzrifrazioni.it | www.lenzrifrazioni.it